Finding a partner or a group of friends to tag along and workout with has built up to be a great fitness trend to provide motivation, consistency and accountability.


It's the beginning of October and we're within the last quarter of 2017 but that doesn't mean that you should wait until the New Year to begin changing your lifestyle for the better. With a huge industry such as the health and fitness industry, there's no clear cut way to go when it comes to your personal health. Everybody is different and enjoy different things, but we can assure you may like one or even a few on this list we have included in this article.
There has been trends that come and go within the fitness industry but in this article, we are going to show five fitness trends that have been consistently on our list and where have seen growth this year. From wearable tech to group fitness plus more, check out how you can get ahead of 2018 and start your healthy lifestyle!
Below we've added our list ( in no specific order)
Group Fitness

One of the biggest trends of 2017 has to be group fitness. Whether it's group classes or forming a group of friends to workout together, you can assure that this trend will not be going anywhere soon. Working out together in classes like Zumba or Bootcamps has been around for some time now but this year we've seen the most growth in this category.

Within group fitness classes we've also seen a bit of a increase in heart rate monitoring within these classes. If you are familiar with Orangetheory Fitness, they are nationwide with a location likely near you. They have high intensity classes and monitor your heart rate to show how hard you are working and keeping stats and progressions is definitely a good way to stay motivated and continue coming back for more!
Whether it's CrossFit, Orangetheory, local bootcamps, or simply 3 of your friends working out with you in a group together, we can assure that the benefits are endless and this trend will stay alive in 2018 and maybe even further.
Yoga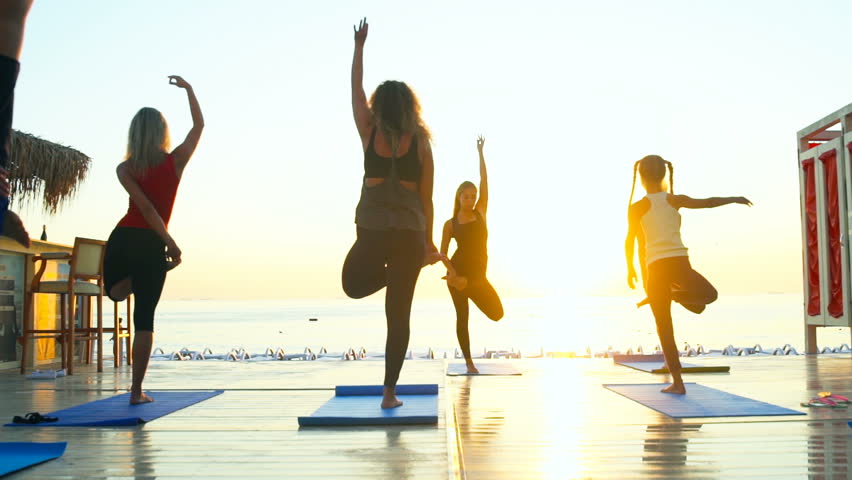 Another trend that we've seen in 2017 is the increase in Yoga classes and individuals practicing Yoga in general.
There's numerous types of common Yoga practices such as hot yoga, Vinyasa, Hatha, or even some interesting less common (but trendy) practices like aerial yoga or stand up paddle board yoga. If you've ever been interested in starting yoga, don't think too much about it, just do it. Many people use the excuse of not being flexible or it's too hard. The fact of the matter is that there are different levels of Yoga and starting from the very beginning is definitely beneficial regardless of flexibility if you've never done it before. Yoga is an art and from the looks of it, it will continue to grow and increase worldwide.
Wearable Technology
This one is interesting. So as we explained before about the classes like Orangetheory Fitness, that incorporate heart monitors to display their progressions and tracks their heart rate throughout the workout, is the new thing of 2017. Heart rate monitors have been around for some time but with new wearable technology coming out, becoming smarter and more convenient, we've seen this grow massively in 2017 and will continue in the coming years due to technology advancements.
Wearable technology such as FitBit watches/bands and the Apple Watches are very much the two hottest in the industry. These devices not only track your workouts and track your heart rate but they also make a little bit of your day to day things easier and more convenient. There are trackers that allow you to track and monitor your water intake and meals so that you can not only keep track of your exercise but also your nutrition. If you don't own one already, we advise you to get one and thank us later!
Outdoor Fitness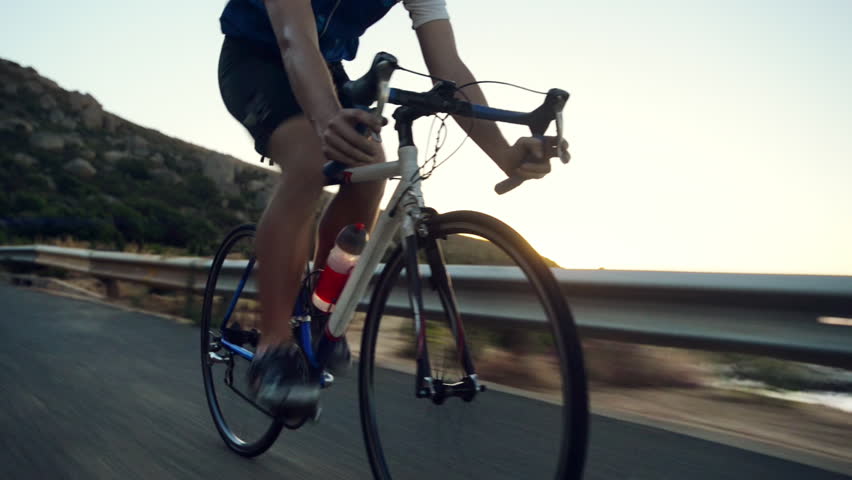 Outdoor fitness activities range from running outdoors to obstacle course racing to even hiking. There are different ways to incorporate outdoor activities to your fitness routine to build and maintain a healthy lifestyle.
From social media to blogs, we've seen countless celebrities hike to the Hollywood sign and it's no easy task but can be done. This not only helps you feel accomplished at the end but it also is beneficial for those that love the outdoors and scenery. Some people shy away from the traditional gym club routine and go the outdoor route and it has it's own benefits to your health.
We've seen a lot more activities in 2017 like kayaking, paddle boarding and biking. You don't need to live by the mountains to take advantage of the outdoor activities in your city. The most important thing is that you stay active on a daily basis and keep the body moving.
Calisthenics
With the word Calisthenics, maybe some of you are thinking about the insane videos of people on pull up bars and parallel bars. This is a form of Calisthenics, but so is a bodyweight routine such as push ups, pull ups and squats. In other words Calisthenics is essentially body weight training.
Body weight training is great for beginners and also experts all together. This requires no weight but your own body. There are techniques and movements to learn and master that can be done anywhere really. We've seen people avoiding the traditional gym route and going this route as they notice that the results they want can be achieved without squatting a lot of weight or hurting yourself using a machine at your local gym club.
The overall message is that you stay active on a daily basis and keep the body moving whether you have interest in any of the activities mentioned above or not. Stay moving and get healthy!